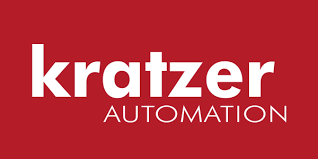 As an innovative software company, Kratzer Automation AG has specialized in the development of industrial software for logistics and complete testing solutions since 1980. Companies in the automotive and logistics sectors rely on Kratzer products. Its worldwide workforce currently includes 300 employees in nine sites in six European, North American and Asian countries. The family-run company generated revenues of EUR 61 million in the most recent Financial Year.
The Project
Our board services team provides the family-run Kratzer Automation company with prompt and uncomplicated advice related to the nomination and compensation of Board of Directors members, as well as recommendations regarding the best candidates.
As a family-run company, we believe that we are excellently served in matters related to Board of Directors' recruitment and compensation, and we have full trust and confidence in our collaboration with Kienbaum. In our continued consultations regarding measures to implement change, we have achieved significant success.
Gerhard Kratzer
Chair, Supervisory Board
"
"
Get in touch with us directly