An HR perspective
Doing business in Brazil
Embedded in Mercosur, the Southern Common Market, and as a member of the BRIC countries, the world's eighth-largest economy has almost always been considered the "land of the future" – a future, some argue, that has not yet materialized. Despite all challenges, Brazil's vast natural resources, its enormous population s…

A blog post of 14. October 2019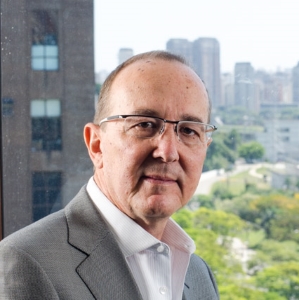 Fausto Alvarez
Consultant | Executive Search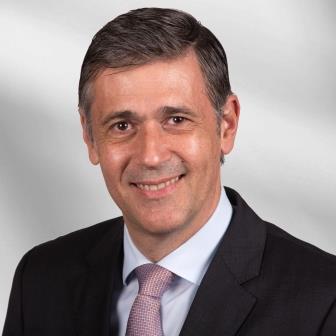 Axel Werner
Managing Director | Executive Search
Embedded in Mercosur, the Southern Common Market, and as a member of the BRIC countries, the world's eighth-largest economy has almost always been considered the "land of the future" – a future, some argue, that has not yet materialized.
Despite all challenges, Brazil's vast natural resources, its enormous population size and a readily-available, well-educated talent pool are only three among many factors which make the country an attractive destination for international companies and foreign investment. However, in the eyes of many observers, Brazil's long-predicted take off has not yet been achieved. So far, it has been prevented by a variety of economic, social and political challenges, even though the country's huge economic potential is impossible to be over-looked.
Political and economic framework
2016-2018: Alleged misconduct led to the impeachment of president Dilma Rousseff and to prison sentence against former president Lula da Silva
2019: Economy shows promising signs of relief after election of controversial new president Jair Bolsonaro
Following the Rio de Janeiro Olympics of 2016, Brazil was shaken by a major corruption scandal involving both the political elites and several major Brazilian corporations. The subsequent turmoil eventually led to the impeachment of former president Dilma Rousseff as well as the imprisonment of her predecessor Lula da Silva. Besides the effect this had on the economy and especially on foreign investment, it also paved the way to the election of right-wing candidate Jair Bolsonaro. The new president – also called "The Brazilian Donald Trump" due to his harsh rhetoric against minorities, questionable diplomatic skills and general outspokenness – is continuing to spark controversy, the last occasion being his management of the Amazonian forest fires as well as his jabs against foreign heads of state in this context.
Domestically, due to difficulties in the dialogue with both Congress and the Federal Senate, the government had a rocky start at the beginning of this year. By now, we can observe that this is slowly improving: Important reforms – such as those concerning the pension and tax reform – are currently in the process of approval. Since Bolsonaro has been voted into office, the Brazilian economy has also shown promising signs of relief despite the administration's initial difficulties: The Bovespa is on an all-time high and the Brazilian currency has significantly gained value towards both the Euro and the US-Dollar.
Challenges of doing business in Brazil
Complex tax system as a burden for international companies
High crime rates dampen foreign investment enthusiasm
The biggest challenge for foreign companies in Brazil is the current tax burden: Composed of numerous taxes and taxing entities ranging from the federal government to individual states and municipalities, its underlying system is highly complex. Nevertheless, the new administration has promised to tackle the notoriously complicated system as one of the first things in office. At this point, foreign companies are already coming to Brazil as they believe in the announcement of a new tax system which should be approved later this year.
In addition, high crime rates have recently dampened foreign investment enthusiasm. Yet, some successes are to be mentioned: After 2017 became the most violent year in the country's history, the murder rate has begun to decrease again, dropping by 13 percent between 2017 and 2018. In global comparison though, the number of homicides remains high, especially in Rio de Janeiro and the big cities in the northern part of the country.
Specifics of the Brazilian labor market
Low birth rates put the retirement system and potentially also the labor market under pressure
Employment rates are expected to increase and thereby support economic growth
Brazil's large population and comparatively good education system are promising factors for the country's labor market. At the same time, its demographics are expected to become a burden: The Brazilian population is forecasted to shrink from 2050 onwards due to a current birth rate of only 1.75 children per woman. Already, the relatively low birth rate puts the generous retirement system under huge pressure and may sooner or later have a significant impact on the labor market's conditions as well.
Furthermore, Brazil has to deal with an unemployment rate of over 12%. On the one hand, generating jobs for its entire workforce represents an enormous challenge for the country. On the other hand, the situation can be a huge opportunity for both local and international companies who would like to invest: Brazil has a young, comparatively well-educated talent pool, which is not only readily available but also a lot cheaper than in most developed countries. As part of a huge domestic consumer market, employment rates should increase in the future and thus further bolster the economy.
Is Brazil's potential about to be unleashed?
Bolsonaro is now leaving his post-election honeymoon and will then be judged on the results of his work and the value behind his electrical promises. Therefore, the question remains whether he and his administration will be capable of making use of Brazil's huge potential. After the government has done its homework, Brazil is expected to be able to better attract external investments, regain international and domestic confidence and subsequently accelerate its economic growth.
---
Kienbaum – Your partner in Brazil
As Kienbaum Brazil, we have been active in the biggest South American economy since 2005: Within its fast-moving and ever-changing environment, almost 100 employees provide our local and international clients with thorough knowledge of the Brazilian market and tailor-made solutions matching their specific needs.
---