We prepare your HR strategy for tomorrow
The
HR function
and the
classic personnel department
are being recognized in the wake of entrepreneurial and digital transformation and changes to workplace operation and culture, for helping to play an
active role in the success
of an organization. Demands on employees and their skills are rising, while HR resources are not infinite and (digital) experts are highly competitive in today's market.
This situation is posing new challenges for the personnel area that demand new HR processes. No longer limited to its traditional role of providing support and special functions within the company, the personnel area is now expected to create innovation teams and to restructure staff-intensive business models.
We support you in developing and implementing people/employee strategies and functional procedures. These include an individualized HR organizational and governance model with HR job map, advanced IT and digital support, clear implementation plans and supportive change management.
Our experts draft custom-tailored organization and role models and equip you to handle the dichotomy that exists between traditional core business operations and agile, efficient structures. The HR area is futuristically redesigned to become a digital innovator, manager of talent and culture and strategic advisor to the business divisions.
Additional HR transformation services
Future Workforce Design
We support your HR office in the sustainable development of skill and role models and rationales for quantitative and qualitative strategic HR planning as well as employee transfers and company-wide development paths and skill shifts.
Future HR
Do you want to structure your HR for a sustainable future? Our framework for organizational role and job profiles provides you with a full set of options ranging from developing a key operational component with a competency and service center to creating a digital HR future laboratory.
Talent Management
As part of our service offering, we provide you with comprehensive solutions for talent management and succession recruitment, and we guide you from defining your specific challenges to creating a personnel plan, all the way to incorporating your plan into core HR processes.
HR Digital
With digital awareness training programs and our digital readiness check, we bring your HR digitization into being, developing and implementing HR-IT landscapes (pinpoint solutions/HR tech radar) and digital competency models.
Downloads related to HR transformation
"7 features of outstanding recruiters" What talent acquisition professionals need to do in order to be successful today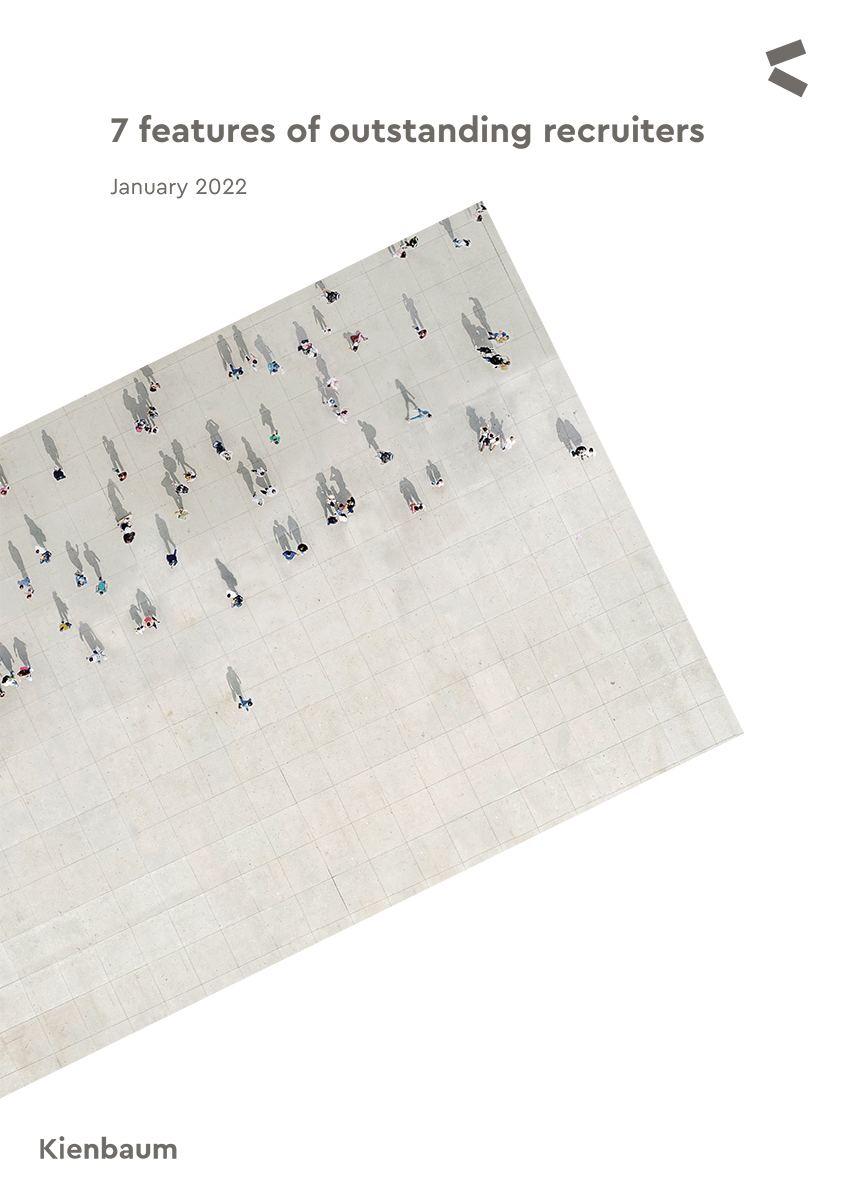 "All-Agile HR?" Research Study Kienbaum and the German Association for Human Resource Management [DGFP] examine the agile maturity level of the HR Division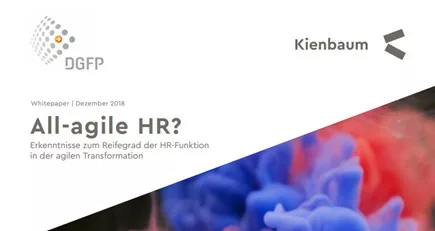 This may also be of interest to you.
Would you rather ask than read?