"I must not remain emotionally attached"
Lots of passion, little holding on: Stefan Scholle lives change and constant transformation. Why the CEO of roastmarket and manager of the Melitta Group is not afraid of VUCA and does not like the word leadership.
Published on 10. March 2022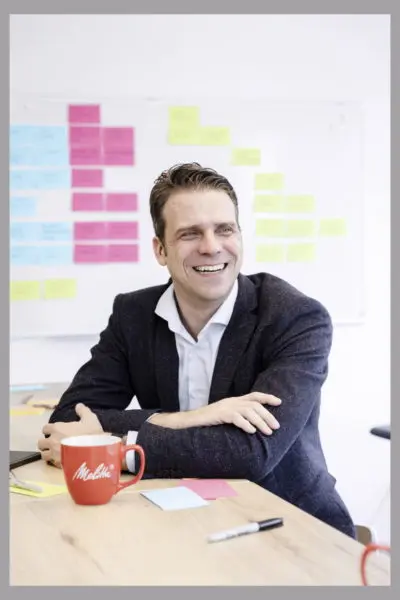 What is your self-image as a leader in a nutshell?
I don't really like the term "leader". I am interested in co-creation and the strategic doer mode. Co-creation, because I believe that you can only develop, change and advance certain topics together. Strategy, because you should always keep a long-term view, so that you don't get lost in the "nitty-gritty" in the short term. Doer, because the active building and change mode is better than just discussing concepts or ultimately letting them disappear in a drawer.
Let's take a look at your own professional past: Who or what shaped you?
I was positively influenced by five years of work in a strategy consultancy, where you had to deal with the most difficult tasks – often in great teams. There, you developed a certain conviction that you could really do it as part of a team. Blaming cultures, on the other hand, are and have always been terrible in my opinion. "Who is to blame?" – If someone asks this question, the conversation is already headed the wrong way.
Even if you don't like to hear the term: What is your USP as a leader?
At some point, I made the decision to change things for the better. I express that with a lot of smiles and positive energy. That is a basic optimism and almost part of my DNA. The positive energy is always  particularly visible for others in "skipjack" moments.
Next, I would like to talk about the challenges for leadership in today's VUCA world, i.e. leadership under uncertainty in complexity. What is the implication for your own leadership style?
VUCA means volatility, uncertainty, complexity, ambiguity. I don't think it is a bad thing at all: In many cases, it has always been this way. Today, it is perhaps easier and faster to bring things about in a targeted way.
In what way?
For example, when Melitta entered the North and South American markets in the 1960s and 1970s, it was much more difficult than it is today. Trust had to be built at a distance: Communication by fax and complicated travel were challenging. Today, you can network digitally, so it's much easier for managers to work in teams around the world. Thus, I would redefine VUCA: vision, understanding, clarity, ambition. You need a sharp vision of where you want to go; an understanding of what's going on; and that this goal is clear to everyone and challenging as a whole. You must not allow yourself to be so strongly influenced by such concepts that they dominate your own thinking. That is not the task.
So, what is?
The task of management is to use, see and accept this challenge as an opportunity. This is how you take the fear out of VUCA and translate it into positive power. I am sure that there are many companies that would welcome such a VUCA version and say: I can make a lot out of VUCA. Especially during the last few years, many companies have grown up in spite of VUCA or with VUCA, maybe even because of VUCA.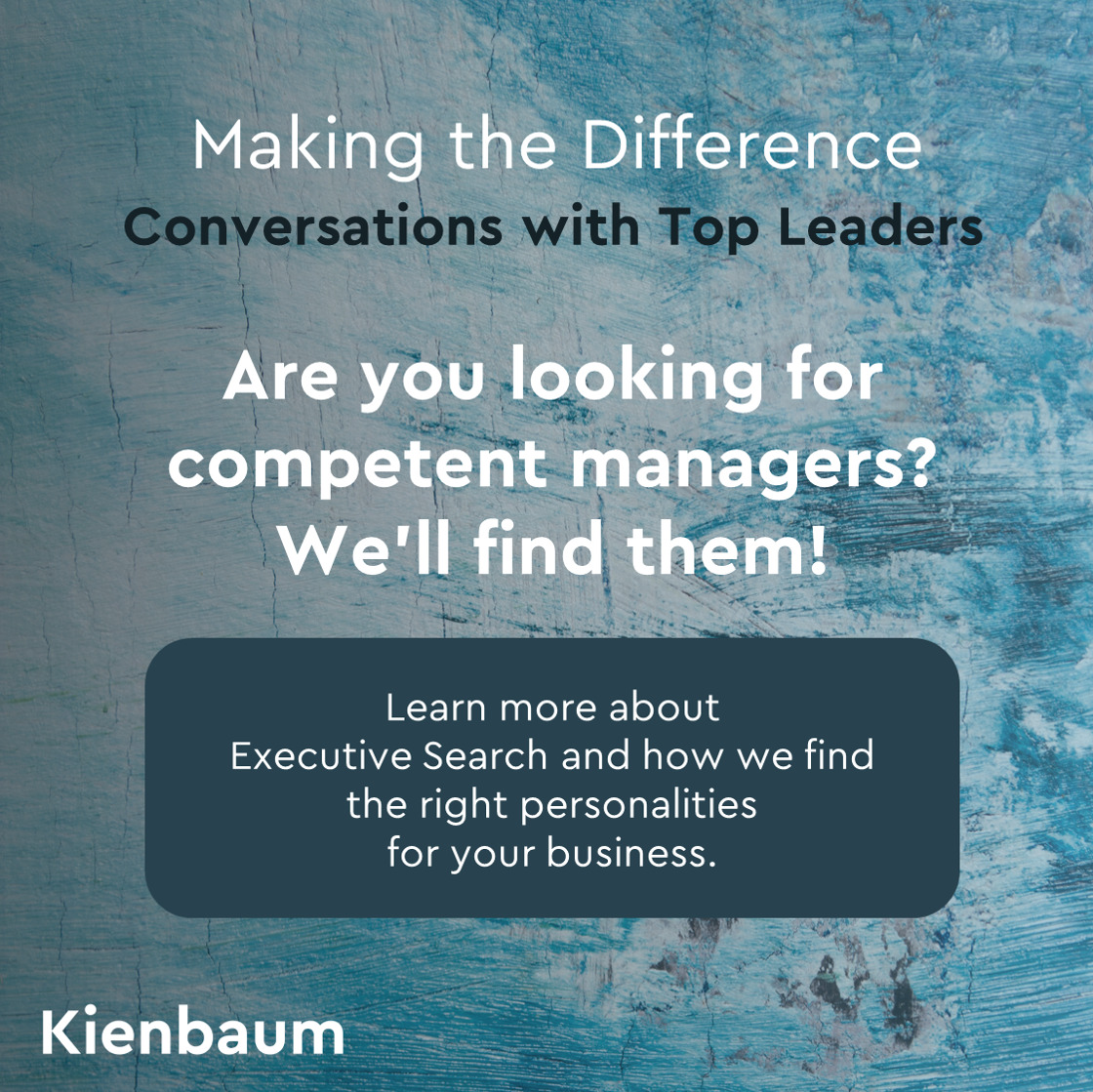 Exciting thought. After all, VUCA often automatically leads to change. What makes you a changemaker and how do you achieve transformation?
At the time, I often talked to my doctoral advisor about why companies get stuck – why they become rigid, sluggish or slow. Why they fail, why they can't and won't change. We found over and over again: There are several elements. The most important one for me is that yesterday's skills that have made me successful are no longer tomorrow's skills that I need to succeed in the future. So, the company, just like every individual, has to learn – and keep learning. Just as I invest in a product, I have to invest in my own capabilities and in the capabilities of the organization.
And what about the other elements?
Emotion: I must not remain emotionally attached to what I once did. Let's be honest: Do we really always make the right decisions objectively?
Then there is also knowledge and control of the appropriate mindset.
When we talk about the new normal or about what Covid has taught us in terms of leadership: What is the recipe for leadership in the new normal?
The experiences of the last two years have made me humbler. I no longer take the "normal" so much for granted. Time has taught us that we can work virtually – and much faster than we thought. Our teams are virtual: Where we would have traveled in the past, to Brazil, the USA, Canada, to China, we now hold video conferences. Unless it's a completely new idea that needs to be discussed with team spirit, in which case we might invest in face-to-face exchanges. It's also about sustainability: As managers, we don't have to constantly jet around the world. We can also manage in networks via other channels. That's also part of the new normal, and I think that's good.
Let's look a little further into the future. As a manager and leader, which mindset and which skills do you personally need to ensure growth for your own career and also for your organization?
For my own career path, I find it more and more important to stay curious and also to always be excited about new things you learn. I notice this especially when I find time to read or look at things outside of the organization. I become even more complete then.
And for the organization?
The same applies to a start-up like roastmarket – we learn every day and are already shaping the business of tomorrow and the day after tomorrow. I find it particularly exciting to see how tomorrow's information, discussions and decisions will be made. You can no longer think in terms of the pyramid with its hierarchies: the art will be to manage networks, to open up both internally and externally. The answers to certain questions in the company tend to lie outside of it. So, the question is: How do I move in networks instead of hierarchies?
Let's move on to the final question: Which three people inspire you the most in terms of leadership, do you have a role model, and if so, what makes them special?
In terms of values, it's people like Mahatma Gandhi, who achieved a lot via a peaceful path and still has an impact. I also loved the way Barack Obama shouted out "Yes, we can" and "We change it" back then. It's a very short formula, very catchy, and I almost wish he could have continued with it. Last but not least, I think Jeff Bezos' work spirit is cool. The way he keeps saying "day one" and emphasizing, "Yes, this is my founder's day" – I don't want to lose that day one spirit, because on day two I'm afraid that processes and systems might have been created that then make me sluggish again. If anything, it's these three people, each with very different characteristics.
Thank you very much for the interview!
About Dr. Stefan Scholle:
The 50-year-old has been at roastmarket since January 1, 2022, as the newly appointed CEO responsible for the development and expansion of the leading specialty coffee platform in Europe and was previously responsible for the development of the Melitta Corporate Venture, Start-ups and M&A division, as well as the Corporate Development division as a former member of the Executive Board of the Melitta Group until the end of 2021.
Any questions? Don't hesitate to contact us!
Maarten Dose | Mail: Maarten.Dose@kienbaum.de | Phone: +49 40 32 57 79-66
---